Manila is a small hill station in Almora district of Uttarakhand. Earlier this places was famous for Manila Devi Temple and view of Snow-capped Mountains but after August 2020, this has become a popular birding destination in India. Main birds which attracted all bird watchers visiting Uttarakhand to Manila are Cheer Pheasant, Koklass Pheasant, Mountain Scops Owl, Eurasian Woodcock, Mountain Hawk Eagle etc.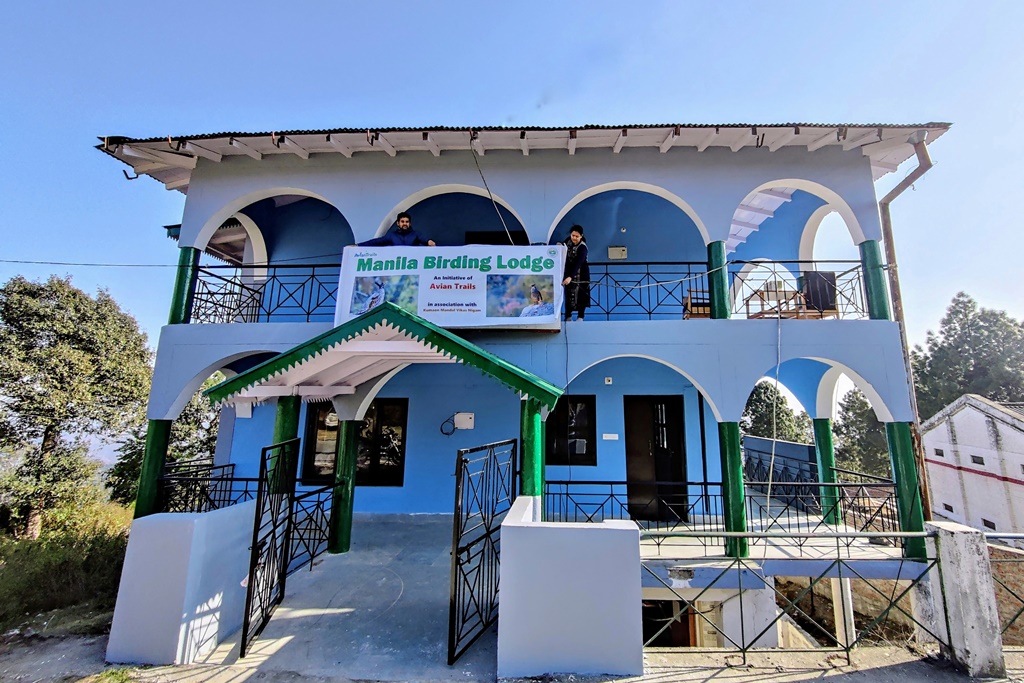 Me and my friend spent one night at Manila birding lodge run by Rajesh Panwar a birds and wildlife photographer This was memorable moments to stay with a birding friends. The rooms are good and spacious.have all facilities .Food is healthy and delicious with local dishes. As birders you can spot cheer pheasant koklaas pheasant and mountain scops owl.. Will visit soon again
Spent 4 days at Manila Birding Lodge which is being run by Rajesh and Sheela Panwar of Avian Trails. The rooms are named for birds that are famous in Uttarakhand. We had a lovely double room on the ground floor with lots of windows and balcony to enjoy the greenery. The double bed was very comfortable, pristine white sheets and towels. The attached bathroom was good with hot water supplied by a geyser. Had good ghar ka khana. Since my main aim was birding, it was very conducive to have Sheela with us, we left early each day with a packed bfast and had an amazing few days watching Cheer ans Koklass pheasants in their natural habitat. Owling at night to see the Mountain Scops Owl was surely a treat. Pick up, drop from Ramnagar station was smooth and our driver who was with us through the trip turned out to be an avid bird spotter. Had a memorable holiday which certainly needs to be repeated.
Nestled in the middle of the enchanting pine (चीड़) forests and perched at an elevation of 1830 meters (6000 feet) is the newly renovated Manila Birding Lodge - that was a delightful experience during my two-day birding trip to Manila in Almora District. The region has been recently discovered as the perfect place for the ever-so-elusive Cheer Pheasants, Koklass Pheasants, Mountain Scops Owls, two varieties of Nightjars and many other common species of that altitude. Each of the four Guest Rooms in the lodge, appropriately named Kalij, Koklass, Cheer and Chukar, is very spacious, each has its own balcony, and each has been very tastefully done up. The washrooms are modern and maintained in a spotlessly clean condition and the linen provided was freshly laundered. The dining facility is located across the road and has pleasing ambience. Food, served as buffet, is hot, very delicious and home-like. Almost a dozen species of birds, like Black-headed Jay, Eurasian Jay, Streaked Laughingthrush and Kalij Pheasant visit the area behind the dining room every morning, adding value to the Birding Lodge for the birders staying there. Just as Manila of Uttarakhand is strongly recommended for sighting of the pheasants for every birder across the globe, I would equally strongly recommend Manila Birding Lodge as the choicest place to stay there
The Manila Birding Lodge is a must stay for all birders and travellers. It is an incredible location, quiet, spacious, clean and eco-friendly. The rooms are well ventilated, with a breath taking view. The food at the lodge is delicious and made from organic ingredients. There is a great variety, suitable for all types of palates It highlights very well the fusion of local and homely cuisine. The staff at the lodge is very happy to be of any assistance and are extremely courteous. The owners of the lodge - Sheela and Rajesh, personally ensure that everyone staying there has a good time. The sunrise in the mornings coupled with sound of chirping birds makes for an unparalleled experience
A Birding lodge that caters to every guest in the warmest manner